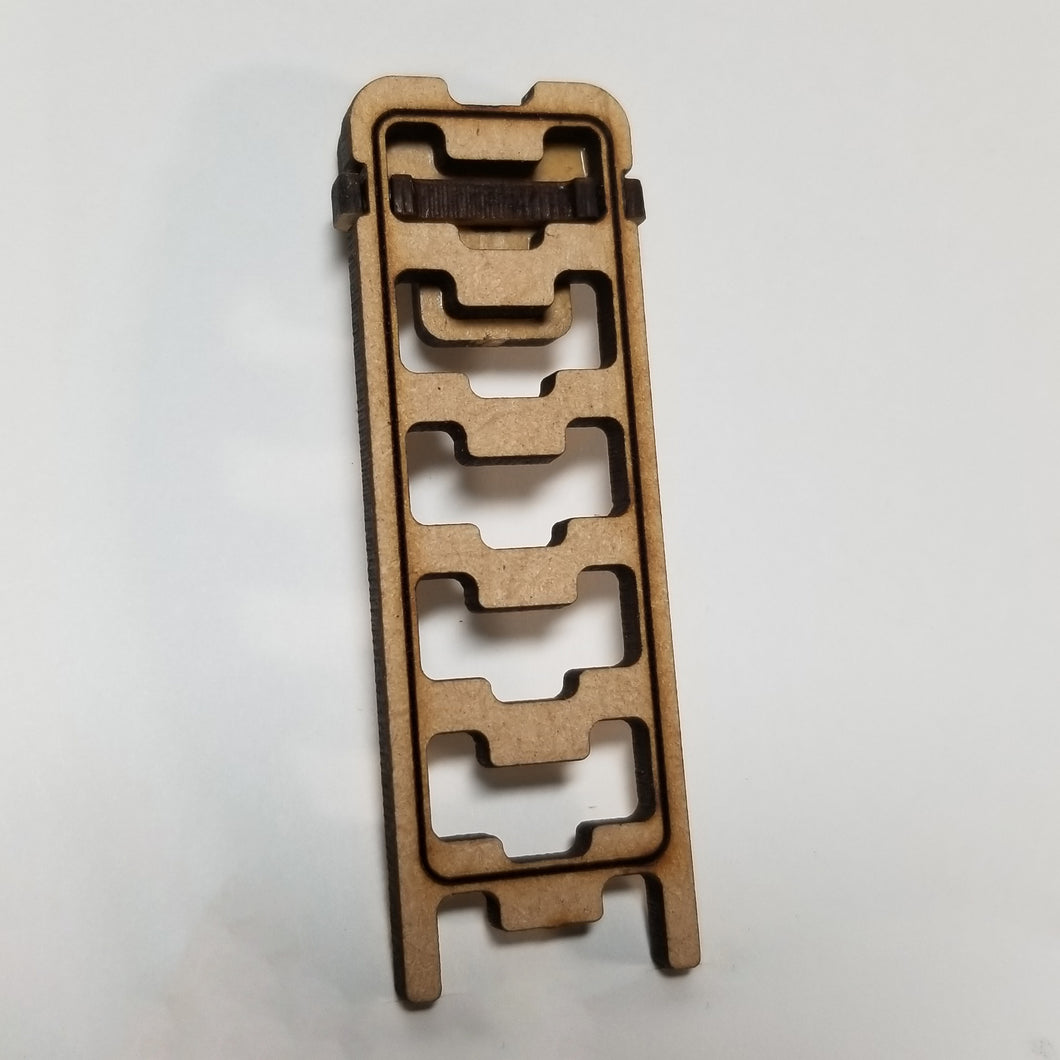 ModPod A01-LadderPod
The GEC A01-LadderPod is the most straighforward and utilitarian way to climb your way to the top of any compatible ModPod unit.
Stairs are complicated, so why not a ladder?

As with all ModPod kits, this unit has been designed with external hardpoints for accessories that can be fit with 3mm cylindrical magnets or standard ModPod mounting pegs.
This kit includes eight ladders on a single frame.

Materials:
MDF
Dimensions:
L: 6mm
W: 22mm
H: 66mm
Instructions: https://globalevilcorp.com/blogs/news/modpod-a01-ladderpod-assembly
*NOTE: Items may be shown with other products in photos.

This model kit is supplied unpainted and unassembled.
Due to the nature of the materials and manufacturing process, some variation in engraving and shape may be possible, but we stand by our work. Feel free to drop us a line if you're ever unsatisfied with your kits.

Additionally, model kits are generally made to order, and depending on our current volume it may take upwards of two weeks to cut your order. We'll do our best to keep you informed if it looks like things might take longer. Thanks in advance for your patience.